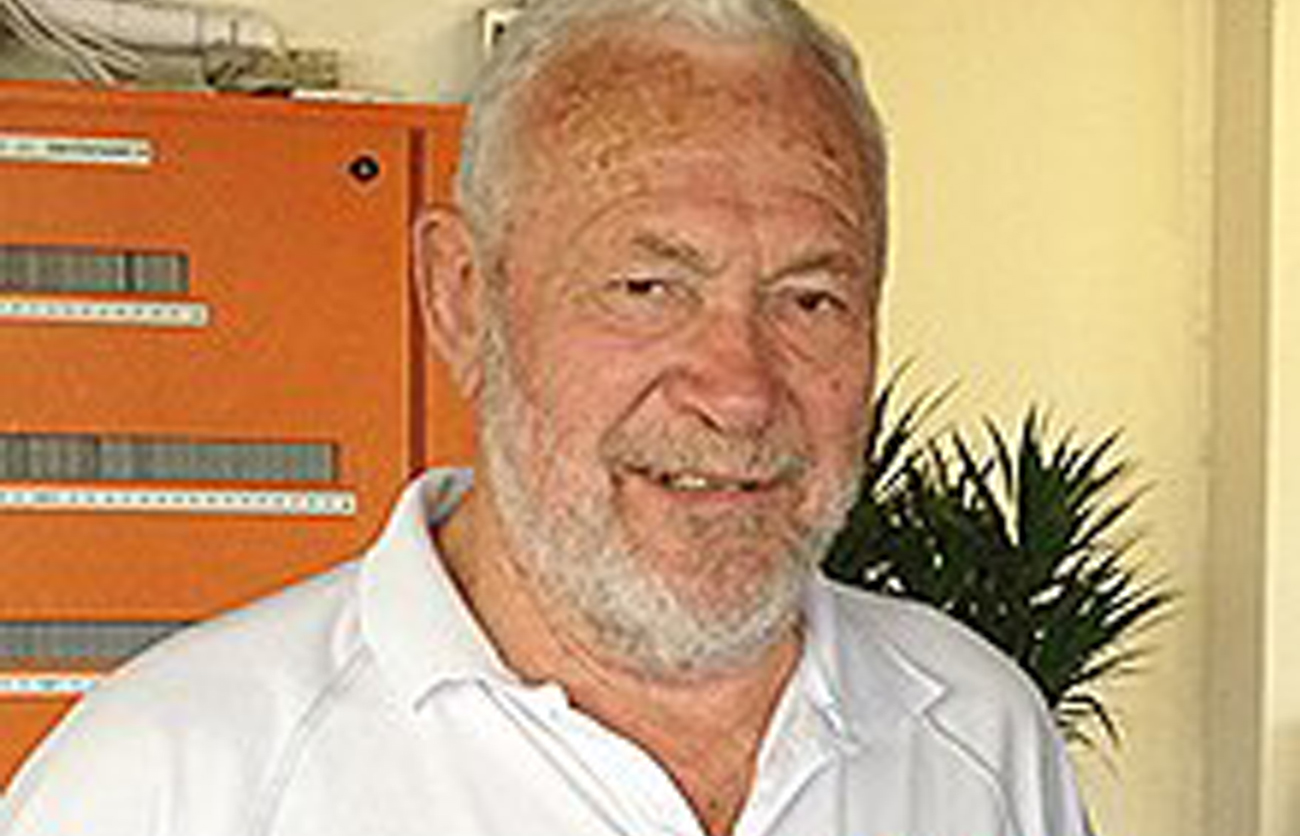 1st February 2019
D2 Creative interviews Sir Robin Knox-Johnston
Robin Knox-Johnston became the first man to sail non-stop around the world single-handedly back in 1969. It took him 312 days – nearly a whole year at sea. Alone. Then in 2007 he again sailed around the world solo and at the age of 67 became the oldest person to achieve such a feat.
This week, both his records were taken by 73 year old French skipper Jean-Luc Van Den Heede, who completed the 2019 Golden Globe Race in a few seconds under 212 days. Beating Sir Robin's time by more than 100 days.
Why are we telling you all this? Because before you can create an interesting piece of content you have to do your research. D2 interviewed Sir Robin in March 2018. He's renowned for being a bit 'prickly', irascible, short tempered – curmudgeonly even.
That's why preparing for such an interview in advance is vital.
Getting the right questions ready, and sequencing them in the correct order enables your interviewee to think and respond without any difficult 'left turns' – those rapid mental adjustments we have to make when one question is at variance to its predecessor. We have to stop and cognitively regroup. Sometimes that can be an advantage in an interview situation – when you want to throw your protagonist off-guard a little.  
But this was never going to be the case with Sir Robin. If someone of his calibre is sparing the time to answer your questions, the least you can do is make the experience comfortable – even pleasurable – for them. The holy grail of such an interview, when you're questioning someone who has been interviewed 10,000 times before is to ask them something pertinent they've never been asked before. Your 'hmmm….that's a good question…' moment.
We spoke on the phone at 10.00 am and we were immediately surprised at how open and engaging he was. He has what people used to call 'character'. Sensibly, we'd forwarded him a draft of the questions ahead of time but quickly realized that this was going to go 'off-script' pretty quickly. Sometimes an interview can be directed. Sometimes it can be steered. With Robin, it was pretty much like sailing; hold on tight and try and not to crash into any rocks.
We talked about his time in India, his preparations for the race, how he built Suhaili and the real challenges of trying to sail around the world without any help. The picture that emerged was one of complete self-reliance. We can all trot out the phrase 'no man is an island' but, actually, some people are. Some people are happiest and at their strongest when they are relying on nothing more than their own wits and resources. Robin is one of those.
But surprisingly it was his work with the young generation where he became most animated. He sees their potential and is proud of his part in bringing that out of them. He gets what it takes to help young adults to become self-sufficient and capable of rising to a challenge. And that because he delights in the adventure of it. He's aware of the risks – and says he sets out always with a 'degree of apprehension'. But the excitement of the possible is what ignites him and what he passes on to others.
We were on the phone together for nearly 45 minutes – for what was scheduled to be a 30 minute chat. At 79, time waits for him and if he wants to spend more of it talking about what he believes in and where he sees the world heading, he's going to do just that.
His energy, spirit and youthfulness is still evident – inspiring. A force of nature in his own right, it's no surprise he is so at one with the ocean. So don't be surprised if Jean-Luc loses his crown sometime soon.